About Us
Yakov Security Tech Inc. was established in 2007 with one goal in mind: To keep you, your family, and your business safe and secure.
We offer personal attention that most other companies don't offer. We pride ourselves in making sure you, the client are satisfied with our services.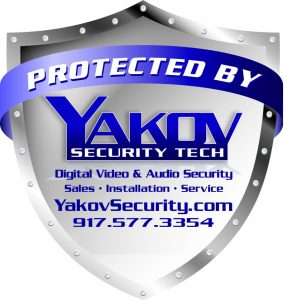 Service to you, our customer, is our highest priority. We are distributors with extensive experience in home security and commercial video security design and sales. We offer products from the top video surveillance manufacturers.
A customer needs not only a company selling high quality products and great prices but a company with a commitment to outstanding customer service. We hope to be your supplier and show you first hand, the difference that makes Yakov Security Tech products to stand out from the crowd. Everyone is surprised at how easy we make it. Our friendly staff will cheerfully tell you what you need to know in order to install your specific security CCTV system.
We offer CCTV System installation (with remote access from your laptop, smartphone, or tablet), Alarm System installation (Featuring Total Connect), Home Theater and Network solutions.
Service and expertise are our pledge to you. Call us for a free estimate today. We come to you at your convenience.
Our Mission Statement:
Your Security Is Our Priority!
Location: We serve the entire Tri-State area!
Telephone:
+1 (718) 829-2723
Cell:
+1 (917) 577-3354
Tech Support:
+1 (718) 829-2723 Ext. 2
Hours:
Monday—Thursday: 10:00AM–6:00PM
Friday: Varies (call for info)
Saturday: CLOSED
Sunday: By appointment only.
Contact Us for More Information